Resin Formlabs Form2/3 Castable Wax (1 l)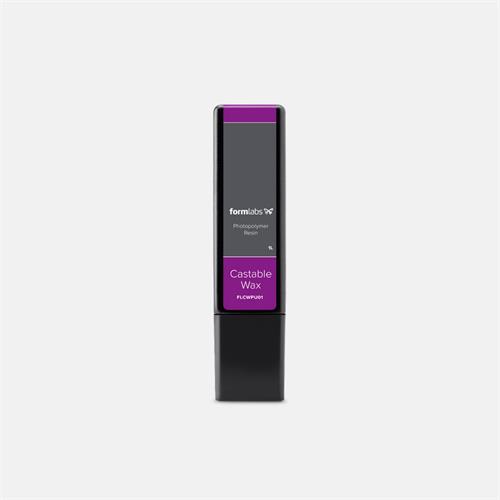 Resin Formlabs Form2/3 Castable Wax (1 l)
Castable Wax Resin is a high precision photopolymer with 20 % wax for a reliable ash-free cast and clean burn
Log in to see the price
Description and technical specifications
The Castable Wax Resin is a high precision photopolymer with 20 % wax for reliable ash-free casting and clean burning, capable of capturing complex details and offering smooth surfaces, one of the most representative characteristics of 3D stereolithography. The printed pieces are sufficiently resistant for use without post-curing, which provides for a quicker and easier work process.
For dentistry: The printed masters can be used in the casting and pressing of copings, substructures, complete contour crowns and removable partial dental prostheses with precise and sealed edges. Download the application guide to obtain detailed instructions. Prints at 50 microns to reduce printing times, while at the same time guaranteeing a clinically acceptable precision.

Compatible print resolutions: 50 and 25 microns (Form 2, Form 3 and Form 3B).

Does not require post-curing.

Use of a LT Resin Tank is advisable if a Form 2 is used.