Resin Formlabs Form2/3 Clear (1 l)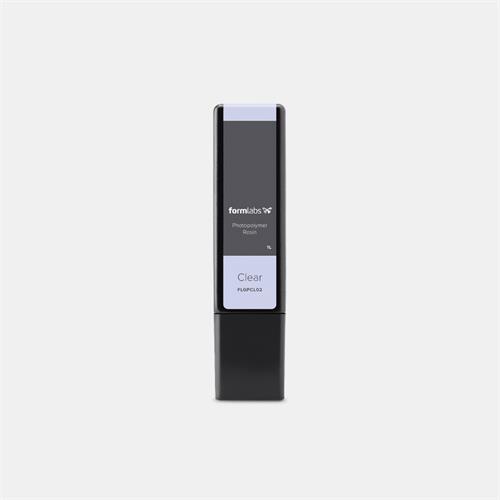 Resin Formlabs Form2/3 Clear (1 l)
Clear Resin is excellent for fluidic components, the manufacture of moulds, optical applications or lighting systems
Log in to see the price
Description and technical specifications
Prints resistant and precise prototypes and designs in 3D bringing your ideas to life in the wide range of standard resins offered by Formlabs.
Clear Resin is excellent for fluidic components, the manufacture of moulds, optical applications, lighting systems and any piece that is required to be translucent or to show internal details. The 3D printing technology by stereolithography makes it possible to produce transparent prints from the desktop.
Compatible print resolutions: 100, 50 and 25 microns (Form 2, Form 3 and Form 3B).

Post-curing is recommended.