Resin Formlabs Form2/3 Model (1 l)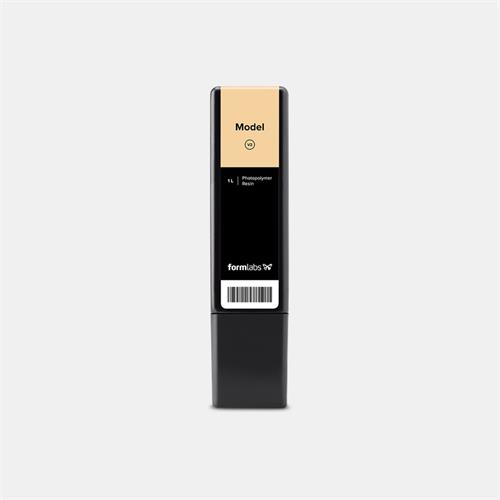 Resin Formlabs Form2/3 Model (1 l)
High precision and reliable resin with a smooth and matt surface finish for the manufacture of models
Log in to see the price
Description and technical specifications
The Model Resin is a high precision reliable resin with a smooth and matt surface finish, perfect for both dentistry applications and in the manufacture of mock-ups in general.

The advantages of Model Resin for the creation of mock-ups and digital sculpture are its high level of detail, the smooth finish of its surface and a neutral base tone, ideal for obtaining the clientâ€s approval and finalising the form of designs such as models, figures and character miniatures.

Model Resin facilitates the switch for dentistry professionals from analogue to digital model production for mock-ups of crowns and bridges, with a colour similar to that of plaster. Prints edges and defined contacts with a margin of ± 35 microns, and removable dies with a uniformly tight fit. Download our application guide to obtain detailed instructions.

Compatible print resolutions: 100, 50 and 25 microns (Form 2, Form 3 and Form 3B) 140 microns (Form 2).

Requires post-curing.