Spoons Sterili. Cassette OCEAN (Guided Surgery)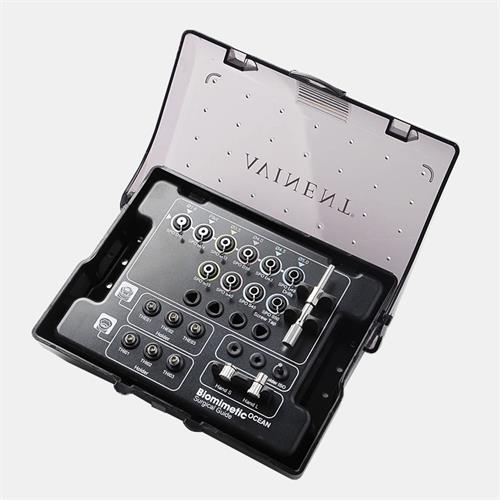 Spoons Sterili. Cassette OCEAN (Guided Surgery)
Surgical box of centring rings for placement of the CORAL range implants using guided surgery.
Description and technical specifications
The box stands out for its clear distribution and very simple attractive design. The sequence of the centring rings is clearly indicated using a simple colour code according to the diameter of the selected implant. All parts are placed in a sterilisable tray, with a transparent cover that provides ample visibility of the inside.
Description of the items included in the surgical box of centring rings for guided surgery:
Centring rings for all implant diameters
Centring ring wrench
Implant carriers
Screwdrivers