Formlabs Form 2 Tanque Resina LT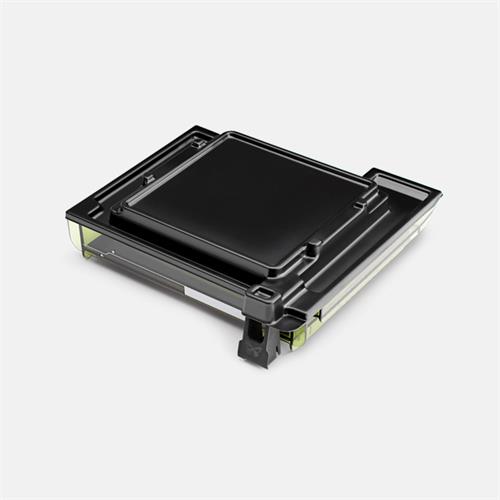 Formlabs Form 2 Tanque Resina LT
Wide range of accessories for 3D printing
Log in to see the price
Description and technical specifications
The LT Resin Tank is one of the key parts for the functioning of the 3D SLA Form 2 printer. The LT Resin Tank is necessary for use with the Rigid Resin and Grey Pro Resin. This tank has the characteristic of executing long prints repeatedly. Compared to the Standard Resin Tank its useful life is twice as long* (from 1,000 to 3,000 print layers), and it offers more accurate printer detection, an anti-spill geometry and easier release of the wiper. Another outstanding aspect is the powerful protection it offers against UV rays to prevent solidification of the resin in resting states, especially when it comes to storage.
Each LT Resin Tank has its own wiper, an element that slides through the tank between layers to remove solidified resin remains or air bubbles that could affect solidification. Moreover, FormLabs supplies a cover that ensures a perfect seal to protect and store the leftover resin in the tank after each print. Thanks to the design of the cover of the LT Resin Tanks they can be stacked, offering greater convenience when it comes to storing the leftover resin in each tank.
A tank must be used for each type of resin and colour to avoid contamination and loss of the main properties of the resins.