DD Bio Splint P HI 98 H25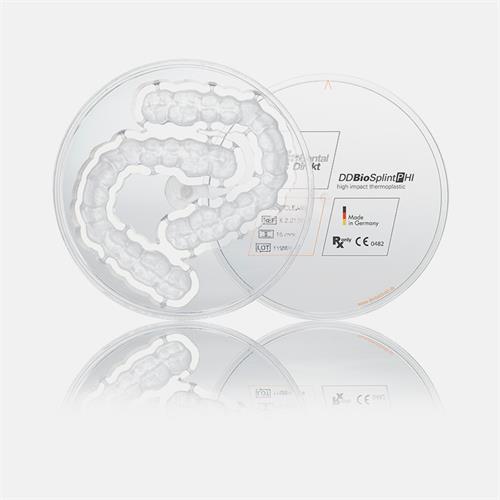 DD Bio Splint P HI 98 H25
High thermoplastic resistance
Log in to see the price
Description and technical specifications
The DD Bio Splint C material is a biocompatible, thermoplastic medical material. It is industrially polymerised with a minimum residual monomer content. It has a high resistance to fracture and long term stability (for the treatment of bruxism) and is resistant to plaque as its water absorption is lower and its structure is denser. It has good polishing properties - smooth surfaces are less susceptible to discoloration and deposits of plaque, which at the same time minimises the risks of inflammation.
Indications
Protective mouth guard
Therapeutic guard
Bite adjusters
*On account of its properties, the material is appropriate for permanent use in the oral cavity.