Anatomic Healing Abutment IC 3.5/4.1 Ø5.5 H4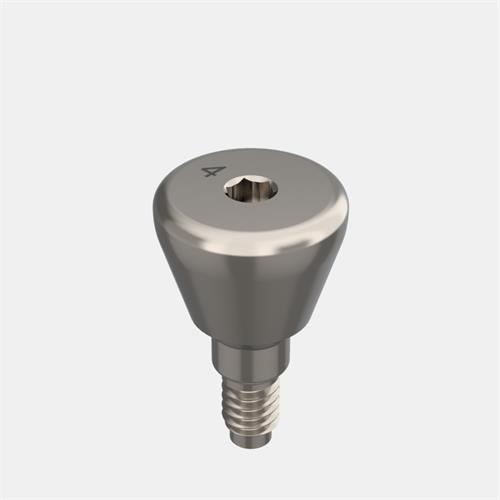 Anatomic Healing Abutment IC 3.5/4.1 Ø5.5 H4
The anatomic healing abutments have a more pronounced emergence profile that makes it possible to shape the tissue adapting to each clinical case.
Healing abutment with a perfect fit between the prosthesis and the implant. Ideal for use in un
Description and technical specifications
The anatomical healing abutments are designed taking into account the different possibilities professionals can encounter. With a more pronounced emergence profile which allows the tissue to be shaped as the case requires, they are available in titanium or in PEEK according to the professionalâ€s preferences.
This design of healing abutments is characterised by a perfect fit by means of the maximum contact between the surfaces of the attachment and the connection of the implant. Ideal for use in unitary prostheses, restorations with transepithelials or overdentures.
Available in titanium and PEEK.